Moths
Butterfly and Moth Image Gallery : Moths
Estigmene acrea (Salt Marsh Moth)

The Salt Marsh moth is distinguished by the forewings, the head, and the thorax being white, while the hindwings and abdomen are yellow-orange. Both sexes are similar, with black spots. The wingspan is from 1.75 to 2.7 inches

This is a common species that has two broods per season. The larvae appear on apple trees and other plants such as legumes, corn, clover, and cabbage.
Collection of the Illinois State Museum
Photographed by Dr. Everett Cashatt
Accession #: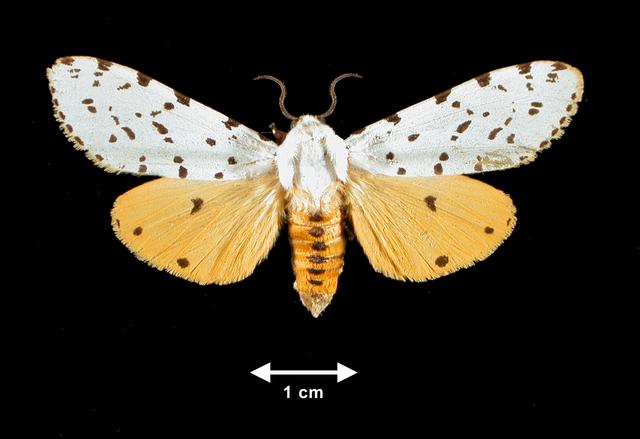 Butterfly and Moth Image Gallery : Moths