This is a demonstration of the ISM Odonata (Dragonfly/Damselfly) image gallery.
---
Top
Sympetrum corruptum (Variegated Meadowhawk)
Total length = 41mm
male

The rare Variegated Meadowhawks coloration is red and dull gray. The transparent wings are edged with orangy veins.

This species is rare in the Midwest. It lives around shallow, still water. They fly from April to October.
Collection of the Illinois State Museum
Photographed by Dr. Everett Cashatt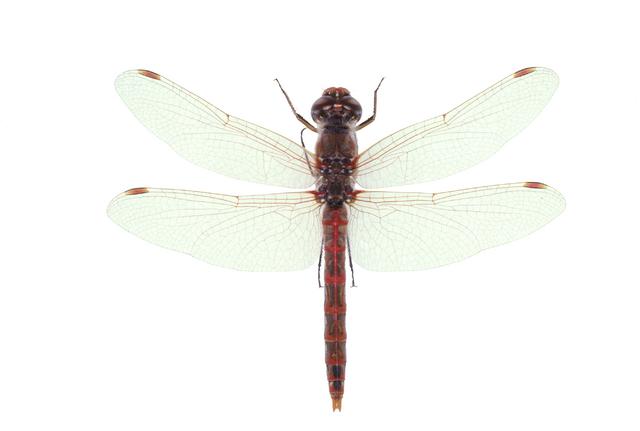 First | Previous | Next | Last
---