This is a demonstration of the ISM Odonata (Dragonfly/Damselfly) image gallery.
---
Top
Libellula pulchella (Twelve-Spotted Skimmer)
Total length = 51mm
male

The Twelve-Spotted Skimmer is named for the three black spots on each wing. There are also alternating white spots. The body is a frosted blue.

This species inhabits small, shallow, muddy bodies of water. They are common in Illinois, flying from mid-May through September.
Collection of the Illinois State Museum
Photgraphed by Dr. Everett Cashatt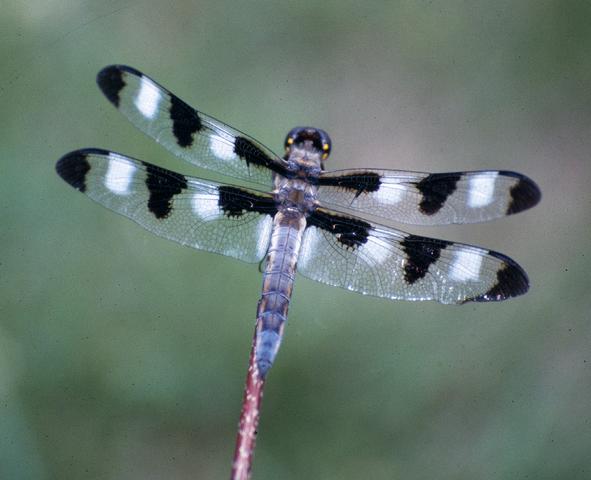 First | Previous | Next | Last
---