This is a demonstration of the ISM Odonata (Dragonfly/Damselfly) image gallery.
---
Top
Libellula luctuosa (Widow Skimmer)
Total length = 47mm
male

The Widow Skimmer is distinctive with large black areas on the wings, as well as white patches. The body is smudged with a chalky light blue.

This species lives around ponds, lakes, and marshes.
Collection of the Illinois State Museum
Photographed by Dr. Everett Cashatt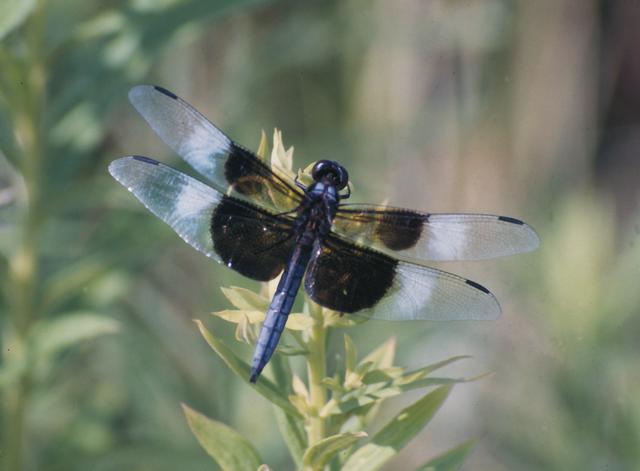 First | Previous | Next | Last
---