This is a demonstration of the ISM Odonata (Dragonfly/Damselfly) image gallery.
---
Top
Gomphus externus (Plains Clubtail)
Total length = 57mm
male

The Plains Clubtail has a yellow streak down its abdomen, yellow bars down its thorax, and a yellow face. They grow to 2 1/4 inches long.

This species inhabits rivers and streams. They are active from May through July; although they are uncommon.
Collection of the Illinois State Museum
Photographed by Dr. Everett Cashatt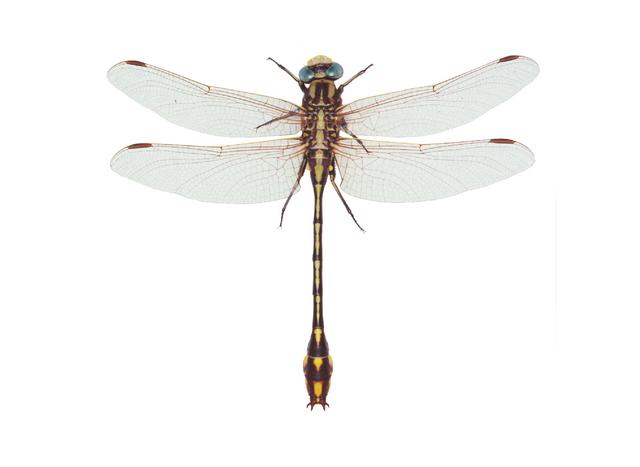 First | Previous | Next | Last
---