This is a demonstration of the ISM Odonata (Dragonfly/Damselfly) image gallery.
---
Top
Cordulegaster obliqua (Arrowhead Spiketail)
Total length = 78mm
female

The rare, large, dark Arrowhead Spiketail has pale green eyes and perfectly formed arrowhead markings down its abdomen.

It lives around small forest streams with muddy bottoms. It appears from late May through July.
Collection of the Illinois State Museum
Photographed by Dr. Everett Cashatt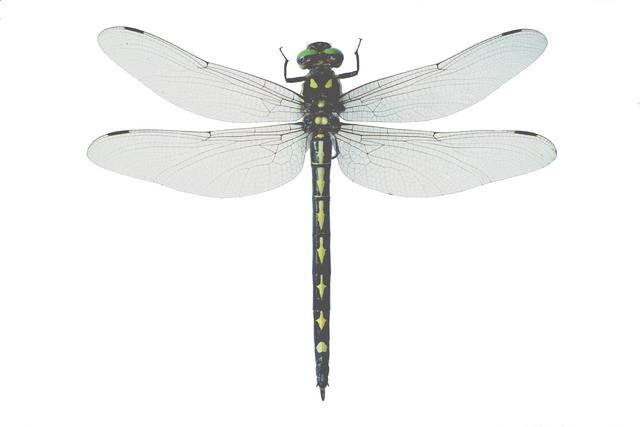 First | Previous | Next | Last
---