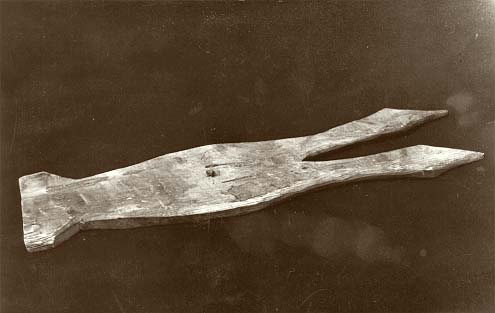 Image by the Russian Museum of Ethnography
This charm represents the helper spirit of the shaman and was used during ritual journeys to the upper and the lower worlds. It was a part of the shamanic complex used for making a sacrifice to the Supreme Deity (e.g., bird, eagle). It was placed on high poles arranged in a row and connected by a hair rope, symbolizing the route of the shaman to the heavens.
Yakut.
Eastern Siberia, Yakutia, late nineteenth and early twentieth centuries (manufacture); used through the 1930s.
Wood.
Length 40 cm, width 17 cm, diameter 5 cm.
Coll. No. 8761-9054.