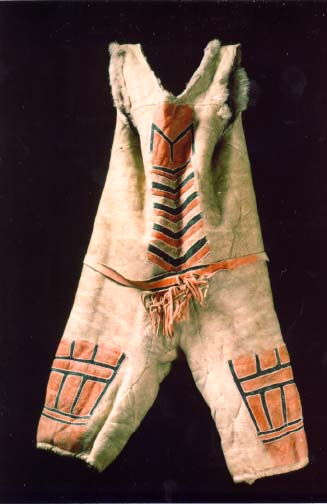 Image by Musée départmental de Solutré
The sleeveless garment is sewn with the fur on the inside. It is worn by women in winter beneath an outer coat with an open front and is decorated with geometric designs rendered with ochre or graphite. The edges of the designs are trimmed with hairs from the beards of reindeer. On the front side below the waist there is a belt with a fringe in the central part of the belly, which indicates the former presence of a covering for the genital region.
Nganasan.
Krasnoyarsk region, Taymyr Autonomous District, village of Ust'-Avam, 1980.
Reindeer fur, suede, ochre, graphite.
Length 89 cm, width 52 cm.
Coll. No. 10135-18.