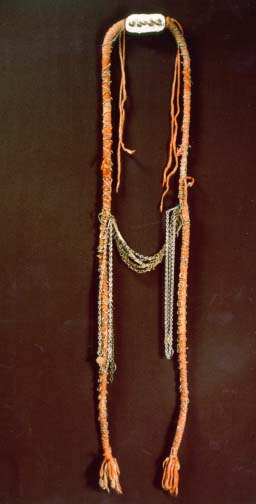 Image by Musée départmental de Solutré
Attached to the hair at the nape of the neck, the "braids" are decorated with seed beads, small chains, wool cloth, and wool lace.
Nenet.
Tobolsk region, Beryozovsky District, village of Obdorsk, 1909-1910.
Wool cloth, wool, metal, seed beads.
Length 145 cm.
Coll. No. 1712-265.