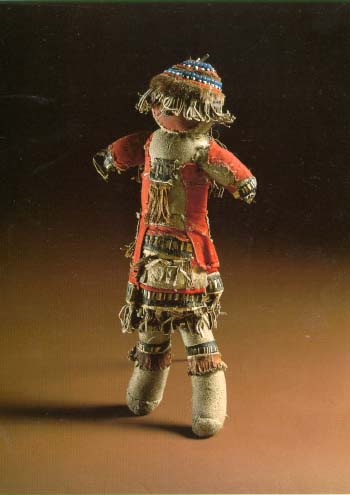 Image by Musée départmental de Solutré
This doll depicts a shaman dressed in a caftan with an apron and headdress. The headdress is decorated with embroidery of colored seed beads, fringe, and "reindeer antlers" fashioned from metal. The shoes are made of suede with a fringe of ringed-seal fur. It served as a toy, but also had ritual importance.
Even.
Far East, Primorsky region, Anadyr area, 19041907.
Reindeer hide, suede, seed beads, cloth, metal.
Length 35 cm.
Coll. No. 2245-117.