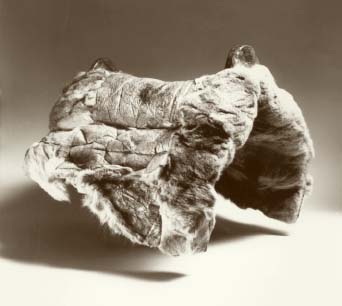 Image by Musée départmental de Solutré
Placed on the back of a reinder; a saddle was positioned closer to the shoulder blades during migration and for transportation of loads.
Evenk.
Yenisei region, Turukhansk Distric, camp on the Nizhnyaya Tugusta River, 1914.
Wood, fur and sinew of reindeer, suede.
Length 48 cm, width 80cm, height 23 cm.
Coll. No. 4871-272.