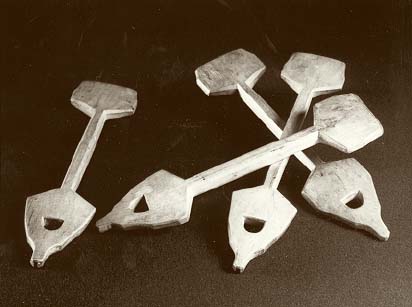 Image by Musée départmental de Solutré
Woven of small straps, the lasso has a ring made of reindeer antler for making and stretching a loop for catching reindeer.
Chukchi.
Yakutia, lower Kolyma River basin, village of Kolymskoe, 1975.
Reindeer skin, reindeer antler, apron cord.
Length 29 m.
Collection No. 10419-1.