Public Events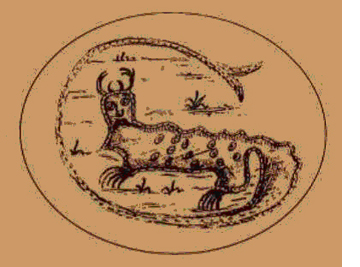 Paul Mickey Science Series: Untangling the Piasa's Tale: A Revised Interpretation
Location: ISM Research & Collections Center, Springfield
Date: Wednesday, October 09, 2013, 7:00 PM - 8:30 PM
Presented by Dr. Duane Esarey, Illinois State Archaeological Survey

Lost accounts and contradictory details have made painted images on the rock bluff at Alton, Illinois an enduring source of mystery. Jolliet's original 1673 drawing was supposedly lost, the paintings disappeared before authoritative renderings were captured, and local accounts of the images' meaning were badly confused. This presentation verifies a contemporary drawing fitting the description of Marquette's account as coming from Louis Jolliet and uses a Peoria Indian culture-hero account to decode the long-lost meaning of the Piasa. In the process a new supernatural character shows how related imagery in Mississippian and earlier iconography must be reinterpreted.
One of our Paul Mickey Science Series
Discover Illinois' rich prehistoric and historic past by attending an ISM Paul Mickey Science Series Program. A different speaker and topic are featured each month. For more information on upcoming topics and speakers, please contact Nina Walthall at (217) 782-0061 or 217-785-0037.
Usually held the second Wednesday of Each Month
7:00 to 8:30 PM
Held at the ISM Research & Collections Center, 1011 East Ash Street (enter the building from 10 ½ Street between Ash & Laurel Streets), Springfield, Illinois

Free Admission
For more events at ISM Research & Collections Center.