Public Events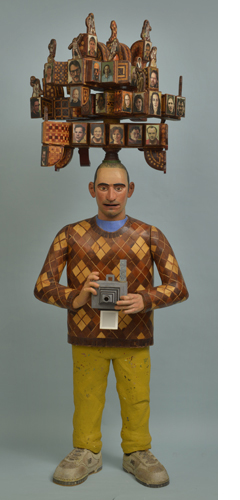 Downtown Springfield First Friday Events
Location: Illinois State Museum, Springfield, Springfield
Date: Friday, November 01, 2013, 5:00 PM - 8:00 PM



The ISM-Springfield is pleased to participate in Downtown Springfield First Friday events on November 1. Museum hours are extended until 8:00 p.m. Plenty of free parking!

November 1
Watch a GIANT rise in the lobby as our staff assembles the "Rusty Finnegan" sculpture by Michael Ferris Jr. Standing over 9 ft. tall, and wearing size 16 sneakers, Rusty is made of inlaid wood mosaic and acrylic pigmented grout. Hear Rusty's story (and get a peek inside Rusty's camera). Assembly begins at 5:30 p.m.

AT 6:30 p.m. listen to live music by Finnegans Wake in the Museum's lower level Thorne Deuel Auditorium. Bill Furry, John Van Orman, and Biill Rintz play traditional Irish, English, Scottish, and American Folk Music.

Shop the Illinois State Museum Store, selected as one of the top 10 gift shops in Illinois (Illinois Travel Guide 2013). Enjoy a special trunk show featuring Maria Burk. Wander through the recently opened Figurism exhibition in the second floor galleries.

Press Release.

For more images & watch the evening unfold: Visit our Facebook Page.

For more events at Illinois State Museum, Springfield.