Public Events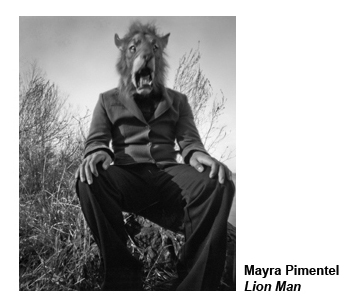 Special Artist Talk: Mayra Pimentel
Location: ISM Chicago Gallery, Chicago
Date: Thursday, October 11, 2012, 12:00 PM - 1:00 PM



The ISM Chicago Gallery presents a special artist talk in conjunction with the Fragile Relations: Art, Nature and Environment exhibition.

Mayra Pimentel will discuss her pinhole camera photographs at the Illinois State Museum Chicago Gallery on Thursday, October 11, 2012 at noon. This event is free and open to the public.

As a child, Mayra, liked looking for facial features in people that could be similar to those of animals. This series takes her childhood imaginings and extends them a bit. Mayra Pimentel is from Chicago University.

For more information contact Jane Stevens, jstevens@museum.state.il.us 312-814-5318.


For more events at ISM Chicago Gallery.