Public Events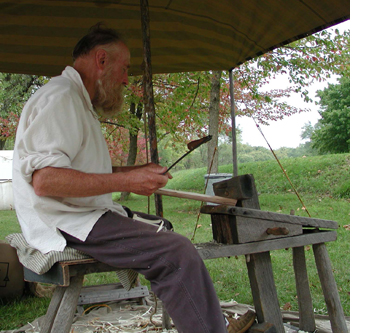 Rendezvous at Spoon River Encampment
Location: ISM Dickson Mounds Museum, Lewistown
Date: Saturday, October 06, 2012 through Sunday, October 07, 2012 , 8:30 AM - 5:00 PM



Dickson Mounds Museum will host the annual "Rendezvous at Spoon River" – a living history re-enactment, during October 6, 7, 13, 14, 2012 of the Spoon River Scenic Drive weekends. Members of the Mackinaw Valley Longrifles Association will be on hand to teach the public about the lifestyles, survival skills, and rich cultural history of Illinois 18th and 19th century inhabitants.

The public is invited to visit their primitive encampment on the museum grounds and engage in blanket trading and knife-hawk throwing; view demonstrations of wooden spoon carving, fiber arts, and much more. The event is open to the public from 8:30 am - 5:00 p.m. and admission is free.


For more events at ISM Dickson Mounds Museum.