URL: http://museum.state.il.us/RiverWeb/landings/Ambot/prehistory/archives/maps/pages/long_ng_location_tab2.jpg.html
Click on the image to see a listing of pages that reference this illustration. Or you can browse the archives for this section.
---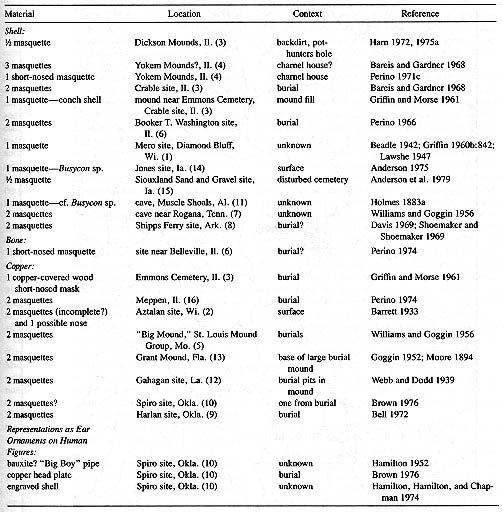 Table listing the locations of sites where long-nosed god masks have bee recovered in the midwest.
Hall, R. 1991. Identity and Interaction Models of Cahokia Mississippian. In Cahokia and the Hinterlands, edited by T. E. Emerson and R. B. Lewis, pp. 3-34. University of Illinois Press, Urbana.
Image courtesy of the Board of Trustees of the University of Illinois.
---