Technology Archives:pttech43ld2.jpg
You can browse the archives for this section.
---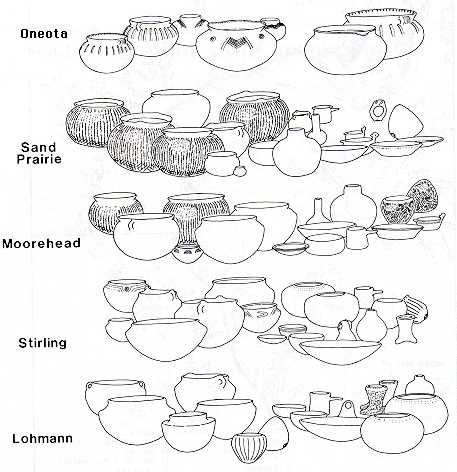 Mississippian pottery sequence.
Milner, G.R., T.E. Emerson, M.W. Meher, J.A. Williams, and D. Esarey. 1984. Mississippian and Oneota Period. In American Bottom Archaeology, edited by C.J. Bareis and J.W. Porter, pp. 158-186. University of Illinois Press, Urbana. Fig. 57, p.160
Image courtesy of the Board of Trustees of the University of Illinois.
---