Technology Archives:pttech40bclr2.jpg
You can browse the archives for this section.
---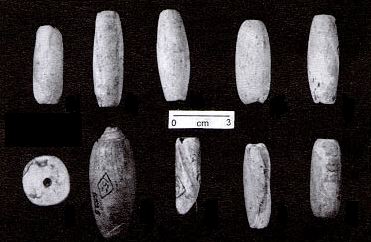 Finely made shell beads from the East St. Louis Cemetery Mound (from Yale University Peabody Museum).
Kelly, J. E., 1994. The Archaeology of the East St. Louis Mound Center: Past and Present. Illinois Archaeology 6(1 and 2):1-57. Fig 9, p.25
Image courtesy of Illinois Archaeological Survey.
---