Technology Archives:lohmann_hoes.jpg
You can browse the archives for this section.
---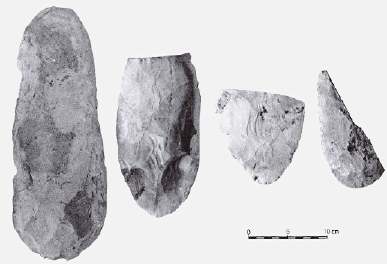 Polished hoes and hoe fragments from the Lohmann site.
Esarey, D. and T. R. Pauketat 1992. The Lohmann Site: An Early Mississippian Center in the American Bottom. American Bottom Archaeology, FAI-270 Site Reports Vol. 25. University of Illinois Press.
Image courtesy of the Board of Trustees of the University of Illinois and the Illinois Transportation Archaeological Research Program.
---