Society Archives:ptscty44ld2.jpg
You can browse the archives for this section.
---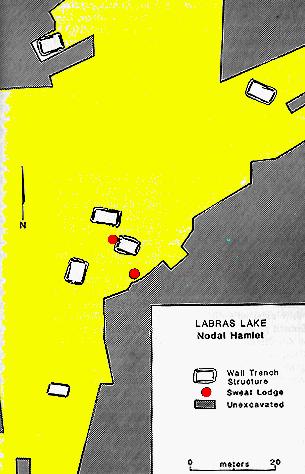 Drawing showing site plan of Labras Lake site, a nodal hamlet, with variation in structure sizes, houses and sweatlodges.
Emerson, T. E., 1992. The Mississippian Dispersed Village as a Social and Environmental Strategy. In Late Prehistoric Agriculture: Observations from the Midwest, edited by W. I. Woods, pp. 198-216. Studies in Illinois Archaeology No. 8, IHPA. Fig 7.2
Image courtesy of Illinois Historic Preservation Agency.
---