Society Archives:cahmnds.jpg
You can browse the archives for this section.
---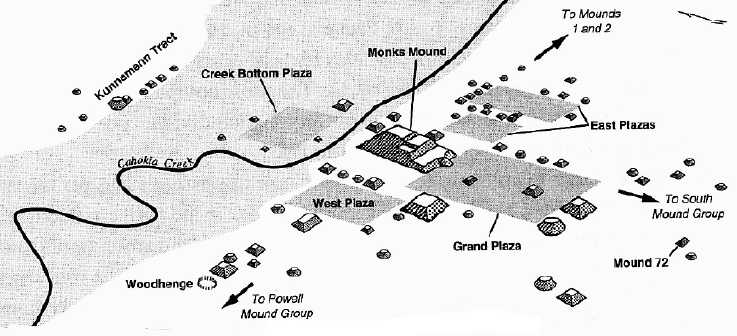 Map of downtown Cahokia looking to the northeast showing main mounds, tracts, and plazas.
Modified after Pauketat, T.R., and T.E. Emerson. 1997. Introduction. In Cahokia: Domination and Ideology in the Mississippian World, edited by T.R. Pauketat and T.E. Emerson, pp. 1-29. University of Nebraska Press, Lincoln. Fig. 1.5, p. 13.
---