Environment Archives:ptenv44clr2.jpg
You can browse the archives for this section.
---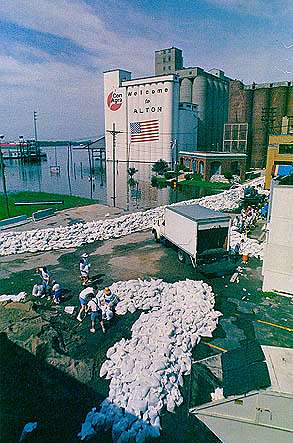 Sandbagging in Alton ILL during the flood of 1993. Note the grain dryers and storage silos in the background.
Associated Press 1993. The Flood of '93: America's Greatest Natural Disaster Photographed and Reported by the Associated Press. St. Martin's Press, New York. p.118
Image courtesy of St. Martin's Press.
---