Environment Archives:goddard_fig_8.jpg
You can browse the archives for this section.
---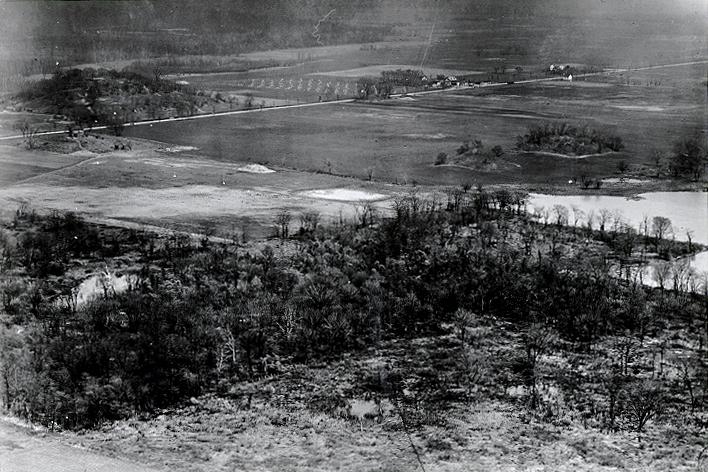 1922 Goddard aerial photograph view to NE Monks Mound upper left. Mounds 57 and 60 are 1/2 mile S. Mound 51(Schmidt's) with several buildings. To north James Ramey Mound (No. 33) which was most thoroughly explored by Moorehead.
Illinois State Museum archives, Goddard-Ramey Flight.
---