Economy Archives:deerfui.jpg
You can browse the archives for this section.
---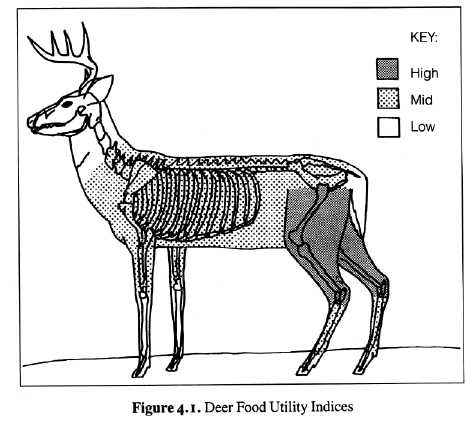 Cutaway drawing of a deer showing locations of high, medium, and low value food parts as determined by the Food Utility Index (FUI).
Kelly, L.S. 1994. Assessing the Role of Faunal Recources at the Cahokia Site. Paper presented at the 51st Southeastern Archaeological Conference, Lexington, KY. Fig. 1
Image courtesy of L.S. Kelly.
---