Art Archives:schildchunk.jpg
You can browse the archives for this section.
---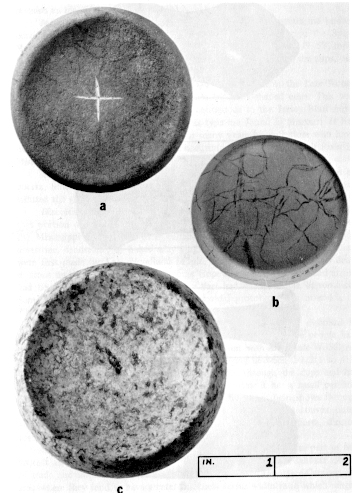 Chunkey stones from the Schild site, Greene County, Ill.
Perino, G. H. 1971. The Mississippian Components at the Schild site (No. 4) Greene County, Illinois. In Mississippian Site Archaeology in Illinois: I. Site Reports from the St. Louis and Chicago Areas, edited by J.A. Brown, pp. 1-148. IAS Bulletin No. 8. Fig. 53, p.113
Image courtesy of Illinois Archaeological Survey.
---