Art Archives:pxartx16ld.jpg
You can browse the archives for this section.
---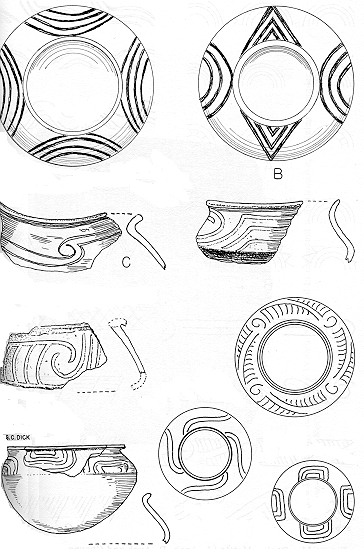 Ramey-Incised decorated rim sherds (curvilinear designs perhaps symbolizing water or the water world?) reportedly from the Cahokia site.
Dick, G. C., 1955 Incised Pottery Decorations from Cahokia, A Middle Mississippi Site in Western Illinois. Missouri Archaeologist 17(4):36-48. Fig. 10, p. 43
Image courtesy of Missouri Archaeologist.
---