The Peak and Sweet Families
of Morgan and Scott Counties
Leroy and Geneva Sweet of Franklin, Illinois, came from families who settled in Illinois in the nineteenth century. The Peak and Sweet family occupied the farm near Franklin in Morgan County, Illinois since the 1850s.
Absalom and Rebecca Peak were married in 1827 in Tennessee. There is an 1830 Anderson County, Tennessee census record that lists a Jacob Peak (B. 1829) and an Amelia Peak. By 1832, the Peak family traveled by covered wagon to Morgan County, Illinois. Absalom bought 80 acres (later merged into Scott County). Jacob attended school where Exeter, Illinois is located.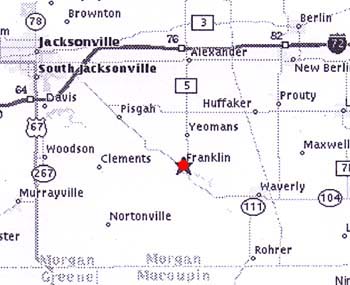 In 1852, Jacob H. Peak bought 119-acre farm near Absalom's homestead. He married Matilda Campbell (daughter of John B and Cynthia Campbell) in Scott County, Illinois, in 1854. Jacob bought 160 acres in Morgan County in the late 1860s. He enlisted in the 129th regiment in 1862 and fought in the Civil War. After he returned he continued to buy farm land. By 1878, he owned 400 acres. The Peaks had seven children: Scott, Alice, May, Mary L., Kate L., Dora, Lulu, and John C.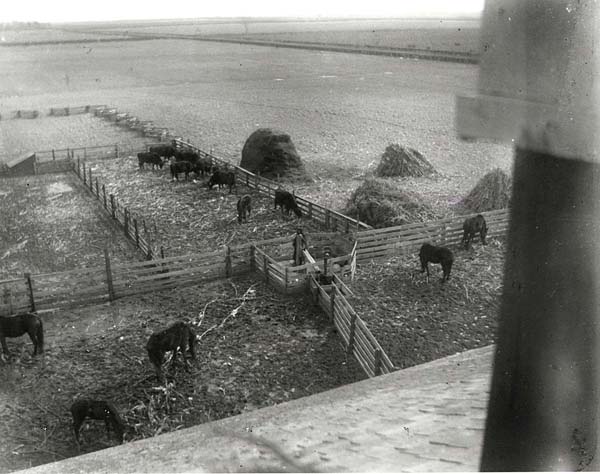 Lulu Peak married Edgar Sweet in 1894. Edgar Sweet is the photographer of this collection of photographs taken on the Sweet Farm, which he and Lulu took over upon their marriage.
Edgar and Lulu had three sons, Allyn, Cullen, and Leroy. Leroy married Geneva Sweet in 1930 and they took over the farm, where they spent their lives. Leroy died in 2000. Geneva Sweet still lives on the farm today. She gave the Museum a video oral history in 2008(link)